The Power of an Open and Honest Apology
By Ryan Lamont (@RyLamont)
Yesterday, as I packed my computer up and headed out of the office for the night, the big black letters of one our company's core values stared back at me from the wall across the room: "Always be open and honest." I thought about the importance of this statement, not only for me personally, but for my profession. For business.  For society. For the world.
With the year coming to an end, it's a time for reflection and introspection.  It's a time for change. An opportunity to start over. And as I look back not only at 2012, but at the last several years, I am reminded of two very different stories, with two very different outcomes, both equally powerful in underscoring the importance of openness and transparency.
In the summer of 2008, Maple Leaf Foods of Toronto had a disaster on its hands after an outbreak of listeria bacteria was found in some of its packaged meat products. There were nine confirmed and eleven suspected deaths attributed to eating the tainted meat.
However, facing one of the greatest PR crises in Canadian history, the company did something few others had ever done: it allowed itself to be vulnerable. It owned up to its mistakes. In other words, it was open and honest.
On August 25, in the midst of the chaos, Michael McCain, Maple Leaf Foods' CEO looked squarely in the eye of a television camera, and somberly offered his "deepest sympathies" to Canadians whose family members had died or become ill after eating Maple Leaf products. With tears in his eyes and sincerity in his voice, McCain admitted that the outbreak was his company's fault. The apology wasn't wordsmithed or spin-doctored to deny culpability and McCain didn't dodge the issue. He was the voice and the face of the crisis, and of the apology. Delivering one of my favorite lines from a Chief Executive Officer in recent memory, McCain stated candidly: "Going through the crisis there are two advisers I've paid no attention to. The first are the lawyers, and the second are the accountants. It's not about money or legal liability; this is about our being accountable for providing consumers with safe food. This is a terrible tragedy. To those people who have become ill, and to the families who have lost loved ones, I want to express my deepest and most sincere sympathies. Words cannot begin to express our sadness for your pain." Now, that is honesty. Sincere, unbridled truth.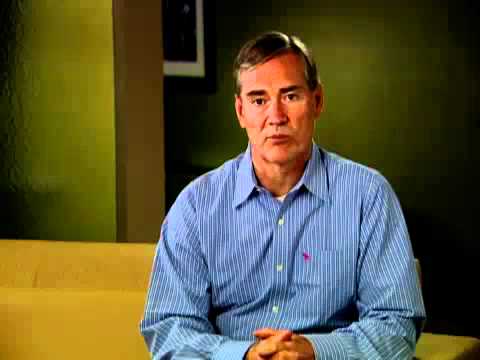 Amazingly, the Toronto-based company returned to profitability the next year. After spending much of 2008 dealing with the perfect storm: rising commodity prices, an economic downturn and the fallout from the listeria crisis, by the end October 2009, Maple Leaf Foods reported a net income of $22.5 million compared to a net loss of $12.9 million a year earlier. On top of that, McCain was named CEO of the year by The Canadian Press for 2008. That's right, the man at the forefront of a company responsible for the deaths of at least nine citizens, was named the CEO of the year.
Why? Because McCain publicly apologized. Because the company was proactive—once the link between Maple Leaf Foods and the listeria outbreak was confirmed, the company moved to recall all 220 packaged meats produced at the affected plant. Because McCain stuck to his core values and didn't hide behind lawyers. And most importantly, because he humanized himself through openness, honesty and empathy. To this day, the Maple Leaf Foods recall remains a paradigm in effective crisis management.
On the other end of the spectrum, there are numerous examples of a lack openness and honesty that showcase a very different result. Whether it's Lance Armstrong being deemed a liar and being stripped of his seven titles after years of denying doping allegations, or Rod Blagojevich's attempt to sell a U.S. Senate seat, ultimately ending in his conviction and arrest, we all know how difficult it is to admit fault. We all know how tough it is to be defenseless and vulnerable. And we all know how hard it is to be completely open and accept that we've made mistakes. That's what makes it so powerful. Just ask Michael McCain.
Image courtesy of USA Today.