Empathy: The Lifeblood of Effective Marketing and Advertising
By Ryan Lamont (@RyLamont)
"Thanksgiving dinner's sad and thankless.
Christmas dinner's dark and blue.
When you stop and try to see it
From the turkey's point of view."
Shel Silverstein has a unique way of capturing the essence of penetrating a larger-than-life concept in an amusing and light-hearted verse.
Last week we celebrated our annual CRT/tanaka retreat and were privileged enough to spend three days and two nights at the beautiful Homestead resort on the westernmost edge of Virginia. The usual revelry took place. We came. We drove jeeps. We ran up the bar tab. But we also brainstormed and self-reflected. And through it all, we forged close and lasting relationships with colleagues who live 3,000 miles away. The very last morning, with bags packed and eyes heavy, we sat down to a presentation by Marie Miyashiro and Gregg Kendrick. The topic was empathy—that capacity possessed by the human race that many regard as one of the most important characteristics of our species and society.
We discussed the importance of empathizing with one another and empathizing with clients. We watched as Gregg showed us the disarming power "walking in the shoes of another" can have. Gregg explained to us that by relating to others on a deeply personal level we can gain their respect while simultaneously maintaining our own sense of self-respect. I was intrigued, but more importantly, I was stirred.
On the bus ride home, I let Gregg and Marie's words slowly marinate in my mind. And somewhere between Hot Springs and Richmond, I came to this realization: great advertising and marketing is empathetic. It is etched into the fibers of our work. Whether you're selling Coca Cola soda through moments of bliss, or Dove beauty products through the celebration of "real" beauty, the commonality is finding the thread of human resonance and emotion.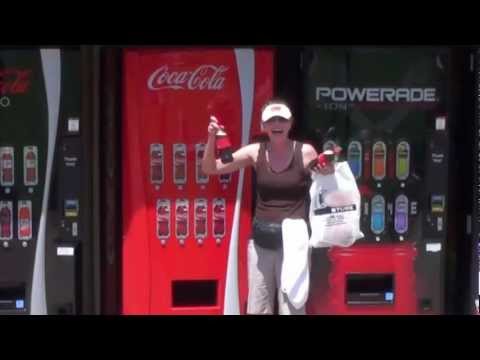 In the summer of 2012, Nike ran an advertisement titled "Find Your Greatness." The video follows Nathan, a 12 year-old struggling with his weight, as he huffs and puffs his way up a hill. As he slowly makes his way toward the camera, his rhythmic heavy breathing audible in the background, a seemingly omniscient voice tells us: "…Greatness is not some rare DNA strand. It's not some precious thing. Greatness is no more unique to us than breathing. We are all capable of it—all of us." I don't think it's a stretch to say most of us aren't in the shape we'd like to be in—we aren't toned, chiseled runners. But that's the power of this ad. Nike reminds us that no matter what our type, greatness is within our reach. Rather than showing the ease of running, Nike shows the struggle, an inversion that effectively resonates with its audience.
Another effective example of the power of empathy can be seen in Google's 2010 Super Bowl ad, "Parisian Love." Parisian Love centers upon the seemingly obvious concept that people search for topics of current relevance to them. However, when put together in a linear fashion, these search terms tell a story. In the case of "Parisian Love" the story told is one we can all relate to—the story of love. The searcher is vulnerable and charming… he misspells Louvre, wants to find out about truffles and Truffaut, and searches for help coping with the turmoil of a long-distance relationship. We soon discover that the couple is getting married and the final search, "how to assemble a crib," ends the story in heartwarming fashion.  Google chooses a topic of universal resonance and does so through the lens of vulnerability. We all know what it's like to be nervously in love. Many of us have struggled through the ups and downs of a relationship. And maybe a few of us are even envious of the study abroad student, with his racing heart and sweaty palms.
If empathy is the ability to be cognizant of, sensitive to and deeply understanding of another's feelings and attitudes, then it is surely the lifeblood of all effective marketing campaigns. We all want to be understood, we all want to feel less alone, and there's no reason that marketing can't achieve that.